Children with disabilities are often disproportionately exposed to risks such as poverty, discrimination and stigma, institutionalisation, abuse, and limited access to services such as education.
NAD's Inclusive Education programme is about ensuring that children and young adults with disabilities have access to a quality education that is inclusive, removes barriers to learning, respects rights, and leads to fulfilment of potential.
Today, we have Inclusive Education programmes in Uganda, Zambia and Zanzibar.
Understanding barriers to learning
Education is a fundamental human right and essential for children's development and participation in society. Article 24.2 of the Convention on the Rights of Persons with Disabilities (CRPD) states that persons with disabilities have the right to "access an inclusive, quality and free primary education and secondary education on an equal basis with others in the communities in which they live".
However, children with disabilities are among the most frequently left behind in education. According to the UN, about 35% of children with disabilities of primary schools age are out of school, compared with 14% of children without disabilities.
The most common barriers to education are often inadequately skilled teachers and school leadership, inaccessible buildings and curriculum, and limited knowledge about the needs and rights of children with disabilities by teachers, parents, community leaders, and Disabled People's Organisations (DPOs).
The low enrolment rates and high dropout rates affects the inclusion of persons with disabilities in all aspects of society. It takes away their opportunity for higher education, and has severe impact on their access to employment.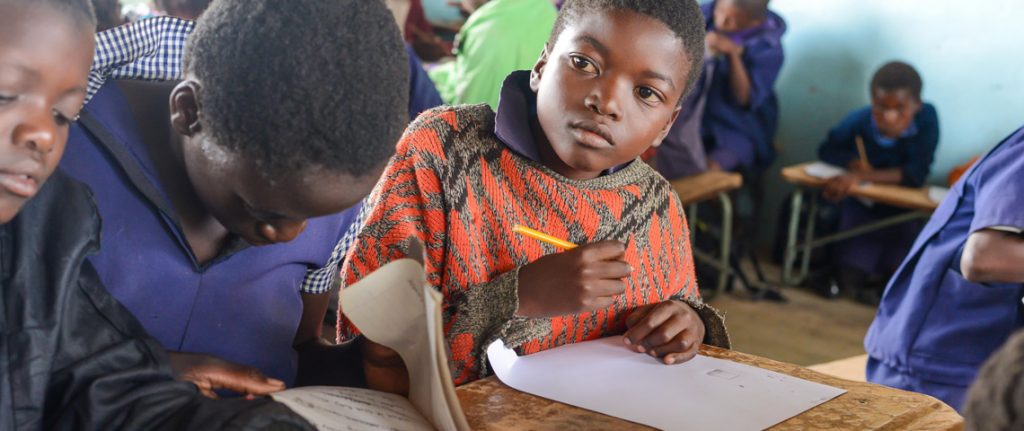 While the policy environments in NAD partner countries are improving, partly due to the promotion of the Sustainable Development Goals (SDGs) and the CRPD, there is still overwhelming evidence of exclusion within the school system. A challenge is that Inclusive Education and Early Childhood Development are often not introduced in a thorough and sustainable way.
There also seems to be an assumption that Inclusive Education can be achieved without involving the people it concerns the most. Many education actors include components of Inclusive Education in their programmes, however, DPOs are often not included in the process. NAD works to address this gap through empowering DPOs to claim their space in the discourse on Inclusive Education.
Our approach
NAD, in collaboration with the Enabling Education Network (EENET), has developed the Inclusive Learning Approach. It is a holistic approach to Inclusive Education that involves multiple stakeholders, such as children, parents, teachers, school leadership, communities, education authorities and DPOs.  
We work with DPOs and governments to ensure Inclusive Education in local schools, so that children with disabilities can stay with their families, build social networks and be part of the local community together with other children. 
The Inclusive Learning Approach has two main components: 
the Inclusive Teaching component

the Inclusive Advocacy component

 
Through the Inclusive Teaching component, we work with schools and the education systems to give them the tools necessary to become inclusive. Through the Inclusive Advocacy component, we work with persons with disabilities and DPOs to strengthen their knowledge on Inclusive Education and the use of national and international legal frameworks, so that they can effectively advocate for their rights, raise awareness and hold their government accountable.